Farewell, MBL – A Final Harvest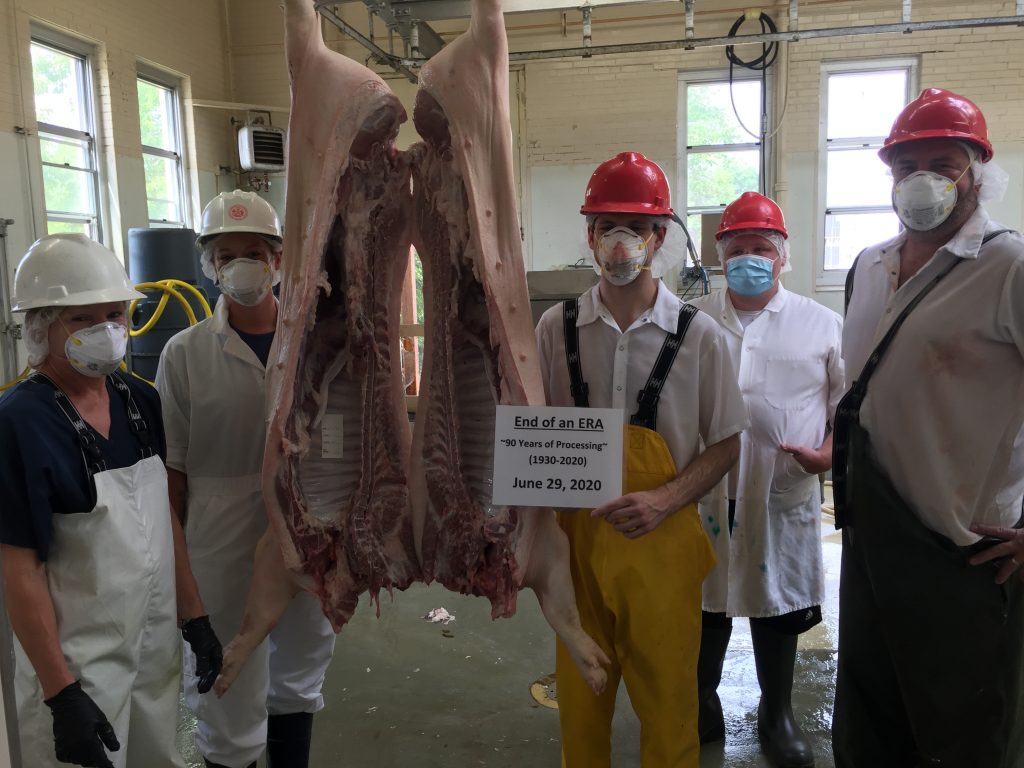 Greetings UW Meat Science & Muscle Biology Lab Alumni and Friends,
Monday, June 29, 2020, marked a monumental day at the University of Wisconsin-Madison and for the Wisconsin meat industry.
In 1930 the "meat lab" building was erected per the direction of Dr. Gus Bohstedt as he envisioned the need to have a laboratory in which to slaughter experimental livestock. In addition to meeting this initial need, the meat lab attracted talented faculty, staff, and students…and along the way, the program flourished with products…meat, ideas, discovery…and, most importantly, people. For 90 years the building served the University and State well, supporting the Land Grant Mission and the Wisconsin Idea through cutting edge teaching, research, and outreach. State, national, and international impacts too numerous to count were generated over this era and so it is with great sadness, gratitude, and celebration the Meat Science & Muscle Biology era is coming to an end as signified by the last inspected animal harvest occurring Monday morning.
Continuation of the beloved UW Meat Science program will soon (next month) begin a new era as the Meat Science & Animal Biologics Discovery program. Later this week and early next week, the "west end" will be decommissioned as the harvest and meat processing equipment will take a short journey from 1805 Linden Drive to 1933 Observatory Drive. More important than the physical move will be the transfer of our program's history, values, and future growth. It is with great excitement, enthusiasm, and optimism that we begin the next 90 year era striving to follow the program's predecessors while blazing a new trail in uncharted territory….animal biologics. Dr. Bohstedt probably had these same emotions 90 years ago.
Below is a video of the final hog being rolled into the cooler and a gallery of photos captured.
This article was posted in
Program Features
.